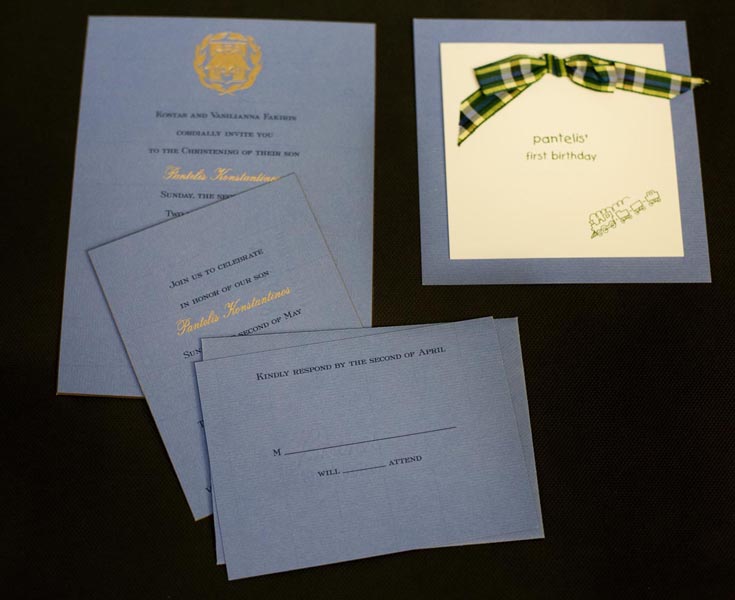 We have been working with Party Panache Ltd. for over 10 years. Adrienne and Nancy are the most professional people, and we really value their opinion. Every single one of our invitations, from our wedding, to both our children's christenings, to our holiday cards mailed every year, have received phone calls from every one we know expressing how they have never seen anything more beautiful. We look forward to all our events because we know we will only receive the best of the best from Adrienne and Nancy.
Gus and Vasilianna
---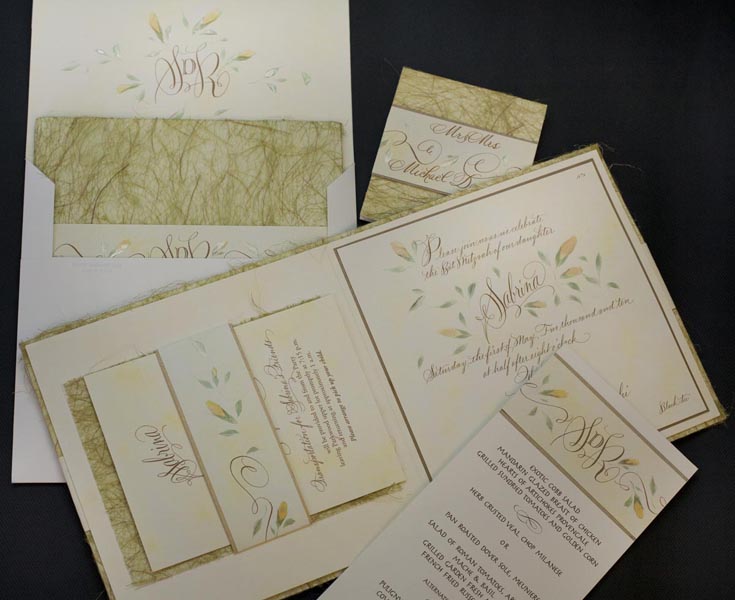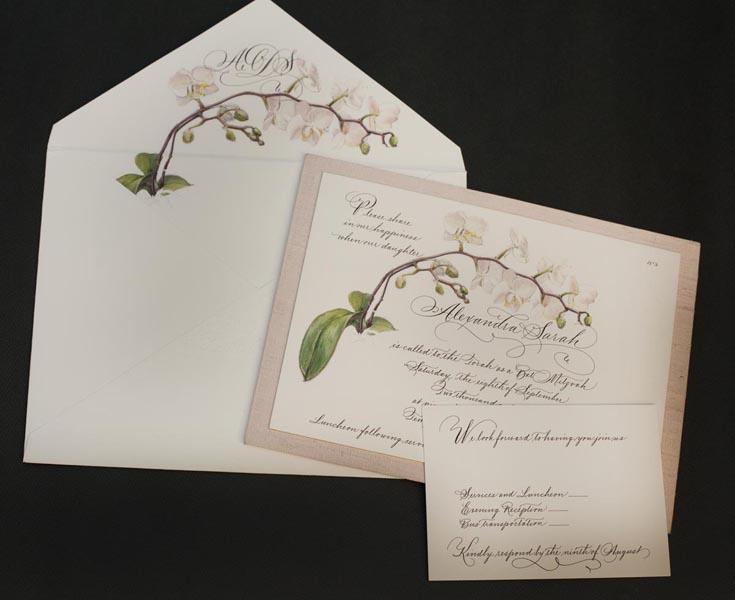 The Party Panache team is wonderful. You are all so creative....being able to create unique works each and every time! You treat each job as if it's your own event....never giving up until YOU are satisfied with it. It is always a delight to work with you.
Holly
---
This note comes long overdue, but we would like to seriously thank you for the fantastic work you did for our wedding. We received so many compliments on the invitations, matches, decorated sugar cubes, menus (sensational) and best of all – the church programs.
Thanks again for your patience and great taste.
Love,
Joanne and Frank
---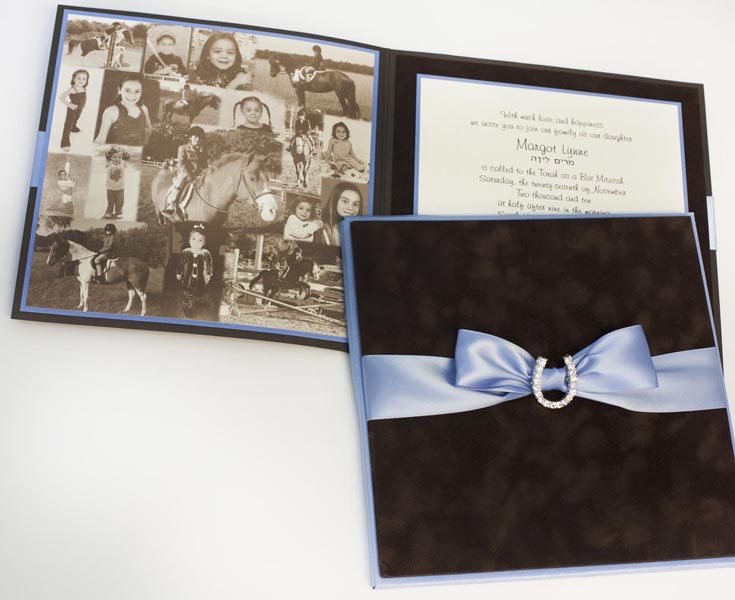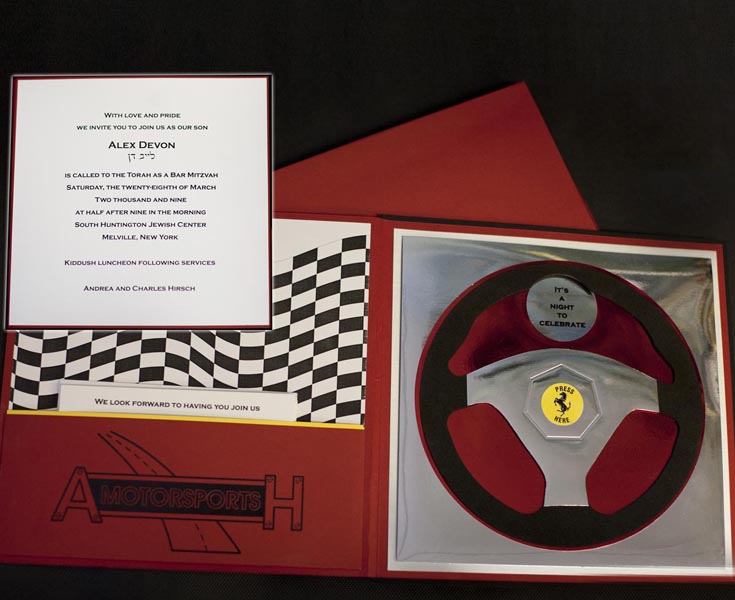 Our business relationship and subsequent friendship dates all the way back to 1983 when my parents took me to your offices to design my Bat Mitzvah invitation. Since then you have done my wedding invitation, two birth announcements that were just amazing, and then the ultimate invite, our son's Bar Mitzvah. We still receive calls about that invitation. When it was time to design out daughter's Bat Mitzvah invitation a year later, we came to you wondering how we were going to give her an equally wonderful invite. Of course, what you guys came up with was totally different from our son's but equally amazing. I have walked into homes of my friends and relatives and often find our invitations still pinned to their cork boards!
What sets Party Panache apart from other competitors is that you can accommodate a simple backyard party invitation that is very reasonably priced but have the creativity to make that simple invitation or print job special and different. At the same time, you can design something from scratch and make it simple or outrageous.
When it came time to decide what to give out to the kids at our daughter's Bat Mitzvah you helped us design a shirt that was one of a kind. When the manufacturer had problems with the job you guys worked your magic and everything came out perfect.
We thank you for helping to make all of our celebrations that much more special. We look forward to bringing our children to you for their weddings!!!
Fondly,
Andrea and Charles Hirsch
---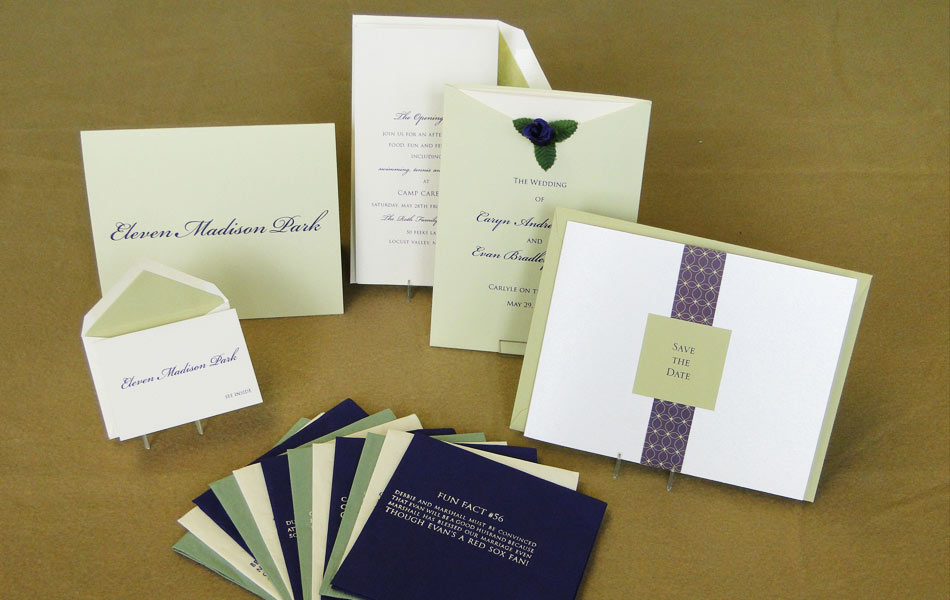 Hello from the beautiful Maldives! We are having an amazing honeymoon so far! The wedding went magnificently and we have been beaming from ear to ear ever since. As we sit here and contemplate the many people that made it all possible, the two of you are at the top of the list, and we wanted to sincerely thank you for all of your hard work and dedication to helping us make our vision a reality. We literally couldn't have done it without you, and really appreciate you keeping us on schedule and urging us to make decisions that were in the best interests of our wallets. Really, we can't thank you enough, and if there is anything we can do to repay you (besides sing your praises on your website), we are more than happy to do so. Just say the word.
Keep in touch and be well!!
Warm Regards,
Caryn and Evan
---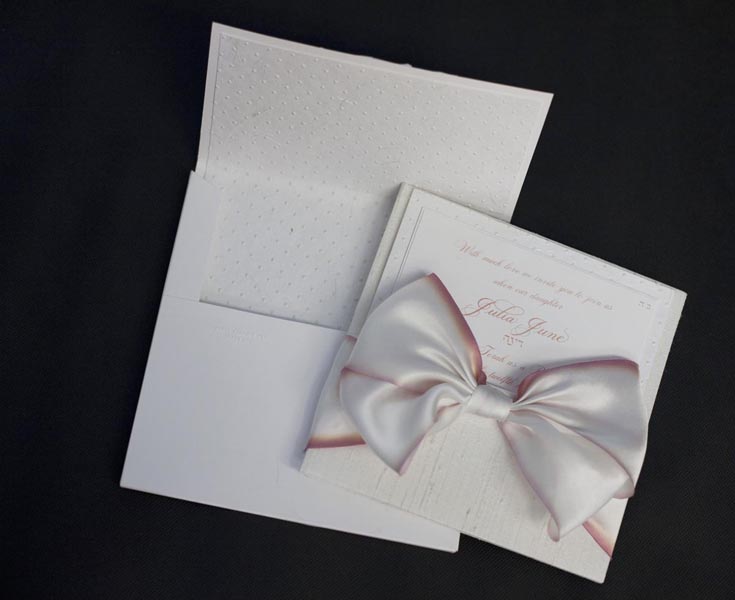 Designing the invitation for my daughter's Bat Mitzvah was one of the best parts of the planning process. Nancy and Adrienne were both wonderful; they had fantastic ideas, great taste and worked through all obstacles with patience and grace. I was so pleased and grateful with everything they did and look forward to working with them for all our happy occasions.
Evelyn
---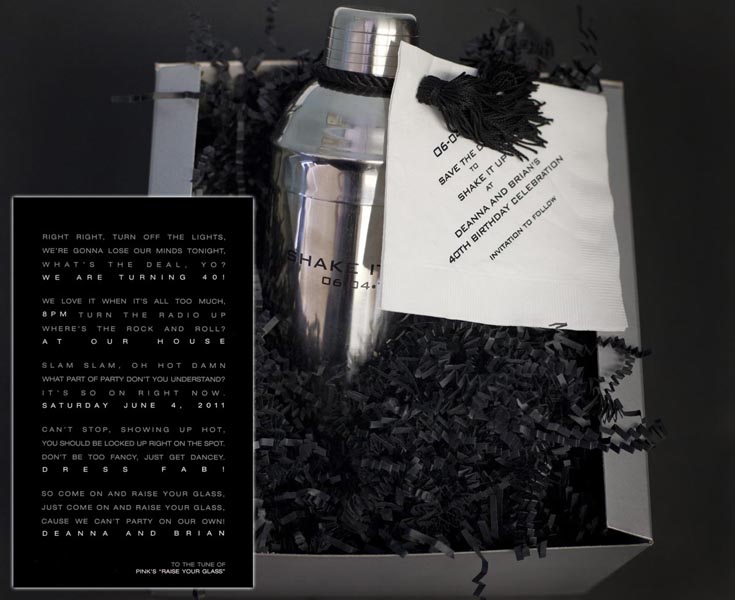 When it come to invitations and event planning, Nancy and Adrienne have the experience it takes and are cutting edge. They have their hand on the pulse and helped us host the party of a lifetime. What I liked the most is they listened carefully to OUR vision and made it a reality. Their guidance was key. They respected our likes and dislikes but led the way with their experience and knowledge of the industry. I would never consider anyone else when hosting a party.
Deanna
---
So many notes written over the years, but none filled with more affection and appreciation. There is no way we could have gotten this far without your concern and expertise. I look forward, with overwhelming enthusiasm, to planning many more joyous occasions with you.
Lovingly,
Estelle