Party Panache Ltd. has taken Cranes papers and processes to a whole new level with their creativity and custom designs. Their professionalism makes them a pleasure to work with. We are proud to have them represent our company.
Valerie Peterson
Northeast District Sales Manager
Crane & Co.
---

I have been working with Nancy and Adrienne for 17 years - on all types of parties, from barbeques to black tie events. Their level of professionalism, combined with sincere warmth, allows a client to relax and enjoy the party, knowing that every detail has been addressed.
Andrea Correale, President
Elegant Affairs
---
Party Panache is always a pleasure to work with. Nancy and Adrienne are true pros in the entertainment industry... and it has been great working with them for the past 10 years.
Colleen Straker
Hank Lane Music
More Than Music
---
PARTY PANACHE — the perfect name for a company with whom you will find the most delightful, creative and attentive women in this BIZ! We have been working with Adrienne and Nancy for many years. They understand what clients are looking for, guide them in the right direction...then kick it all up a notch for the perfect personalized touch!!!
Robert D'Alessandro
INVISIONEVENTS
---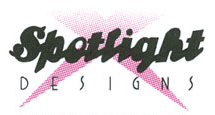 I can confidently recommend Party Panache as a solid and reliable invitation supplier and expert in their field. Nancy and Adrienne have been clients for the past 25 years and maintain an excellent relationship with my company. It is my pleasure to highly recommend their company for their knowledge of printing services, creativity and design capabilities. We are always pleased when working with Party Panache, so please consider them for all your corporate and individual printing needs.
Susan Dietrich, President
Spotlight Designs
---

I have worked with Party Panache on countless occasions. Regardless of the size or magnitude of the party, they somehow manage to keep their eye on every single detail to keep things running smoothly – so that their clients don't have to.
Cathy Nelkin Miller
President & CEO
MCH Group LLC
The Garden City Hotel
---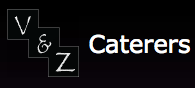 We have been working with Party Panache for over two decades. They are such pros...I can't imagine why anyone would go anywhere else for invitations, accessories and all the personalized finishing touches that make each party unique.
Mary Venier
Deluxe Caterers at
Shelter Rock Jewish Center
V&Z Caterers at Temple Sinai